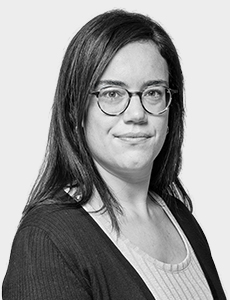 Anna Gerbolés
Anna Gerbolés
Graduate in Law, University of Barcelona, 2013.
Ll. M. in Professional Legal Practice, University Pompeu Fabra, 2014.
Graduate Diploma in Quality Control and Food Safety Legislation, Autonomous University of Barcelona, 2017.
Anna Gerbolés has been practising law since 2014. Before joining the team of Faus Moliner in 2021, she was part of the firm Fieldfisher, where she specialized in the field of pharmaceutical and food law.
Anna Gerbolés has experience in advising national and international companies on the regulation of the pharmaceutical and food sectors, advertising of medicinal products, medicinal devices and food products. She is the author of various articles specialized in these matters, and regularly collaborates as a speaker at the Barcelona Bar Association.