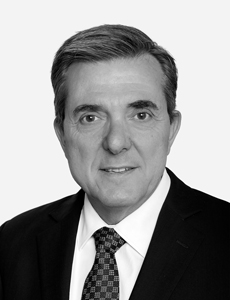 Jordi Faus
Jordi Faus
Graduated in Law, Autonomous University of Barcelona, 1986
Degree in Advanced Legal European Studies. College of Europe, Bruges (Belgium), 1987
Executive Management Programme at IESE, 2003
Jordi Faus has been practising law since 1987. He began his career in the law firm of Agustín Jausàs and in 1997 he founded Faus Moliner, a Spanish boutique law firm specialized in legal matters typical of the pharmaceutical industry and of other companies which operate in the life sciences sector.
Jordi Faus is the author of several publications on issues of pharmaceutical law. His works include "Pharma, a journey through the pharmaceutical industry" (2008) and the "Pharmaceutical Law Treaty" co-directed with Professor José Vida (2017).
Faus Moliner has been recognized as the best Spanish law firm for Pharmaceutical Law by various international publications. Since 2012 the Chambers & Partners Guide has been considering Jordi Faus as one of the best lawyers in Spain, capable of combining knowledge, innovation and full dedication to clients.
At Faus Moliner, Jordi Faus leads the teams in charge of advising on corporate transactions, regulation of the pharmaceutical and healthcare sector, market access and financing of medicinal products and competition law.