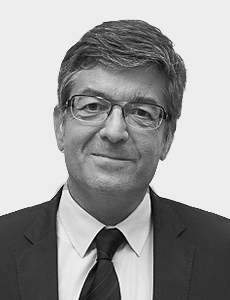 Xavier Moliner
Xavier Moliner
Graduated in Law, University of Barcelona.
Xavier Moliner has been practising law for over 32 years. In 1997 he founded Faus & Moliner together with his partner Jordi Faus. Faus & Moliner is a Spanish boutique law firm specialized in dealing with legal matters typical of the pharmaceutical industry and of other companies which operate in the life sciences sector.
Xavier Moliner has written various articles on product liability, public procurement and data protection, and speaks about these topics at conferences frequently.
Faus & Moliner has been internationally acknowledged as the best law firms in Spain in pharmaceutical law by various publications.
In May 2019, the Chambers & Partners Guide considered Xavier Moliner as a professional with a solid experience in the sector, regularly assisting clients with public procurement issues, including appeals against awards and tender processes. Clients praise him for being «very clued up on the ins and out of the law».
Xavier Moliner regularly advises Spanish, European and US companies operating in the life sciences sector and has extensive experience in public procurement and product liability. He speaks Spanish, Catalan and English and he has wide international experience.