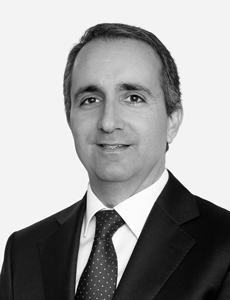 Eduard Rodellar
Eduard Rodellar
Law Degree, University of Pompeu Fabra, 1995.
Master degree in Legal Practice, 1996.
Program of Tax Consultancy and Management, ESADE, 1999.
Eduard Rodellar has been practicing law since 1996. In 1998 he joined Faus Moliner, a boutique law firm specialized in dealing with legal matters related to the pharmaceutical industry and other companies operating in the life sciences sector, where he is currently a partner.
He has extensive experience in the field of clinical trials and observational studies with medicinal products and medical devices, an area of the firm that he leads and in which he regularly advises national and international companies. He is also regularly involved in regulatory and in compliance and data protection matters, as well as in the drafting and negotiation of all types of commercial contracts, especially in the pharmaceutical and healthcare sector.
Eduard Rodellar is the author of several publications in the areas to which he regularly devotes his activity.
Faus Moliner has been internationally recognized as the best law firm in Spain in pharmaceutical law in several publications.